The nonprofit Native society responsible for health and social services for much of interior Alaska will receive US$30.3 million to help develop high-speed internet in the region.
Nobody at tThe Tanana Chiefs Conference (TCC) could be reached for comment on Monday, but in a Friday press release, the TCC chief said the grant was a milestone for the region.
"[The Tanana Chiefs Conference — TCC ] is proud to have secured funding for this vital infrastructure project on behalf of our tribes along the Koyukuk River," said Chief/Chair Brian Ridley.
"This network is a key part of TCC's ongoing strategy to bridge the digital divide for our tribal members and improve the standard of living for our people."
Funding for the grant will come from USDA ReConnect Program. The initiative offers both loans and grants to facilitate better broadband service in rural areas.
The grant announced Friday will go towards the construction of a fiber optic network that will serve individuals, businesses and educational institutions.
High-speed Internet will serve the Aboriginal Village Statistical Areas of Hughes, Huslia, Alatna and Allakaket as well as communities in the Yukon-Koyukuk Census Area.
Breaking the digital divide
Alaska Senators Lisa Murkowski (R) and Dan Sullivan (R) said the lack of high-speed internet is affecting everything from work to services Lower 48 residents don't have to think about, and that the Broadband broadband would help boost prosperity in rural Alaska.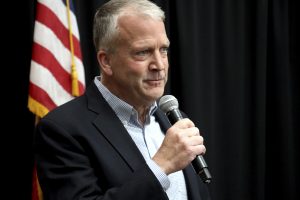 "Many of our rural Alaska Native communities have been left without the broadband connectivity that most Americans take for granted for far too long," Sullivan said.
"I am pleased to see the significant federal infrastructure funds we have secured are being deployed to bridge the digital divide and improve the lives and well-being of thousands of Alaskans across Interior Alaska. »
Murkowski said the funding initiatives would make a big difference in everything from entrepreneurship to learning.
"These investments in expanded connectivity will bring new opportunities for education, health care and economic development – real, tangible benefits for Alaskans."
Write to Eilís Quinn at eilis.quinn(at)cbc.ca
Northern Related Stories:
Canada: Additional funding of $123.9 million announced for high-speed Internet in Arctic QuebecLooking at the Arctic
Norway: New satellites to boost communications in the Norwegian ArcticThe Independent Barents Observer
Russia: Russian military to get fast and secure internet via transarctic cableThe Independent Barents Observer
United States: Fiber optic network to connect Alaska to the rest of the United StatesAlaska Public Media