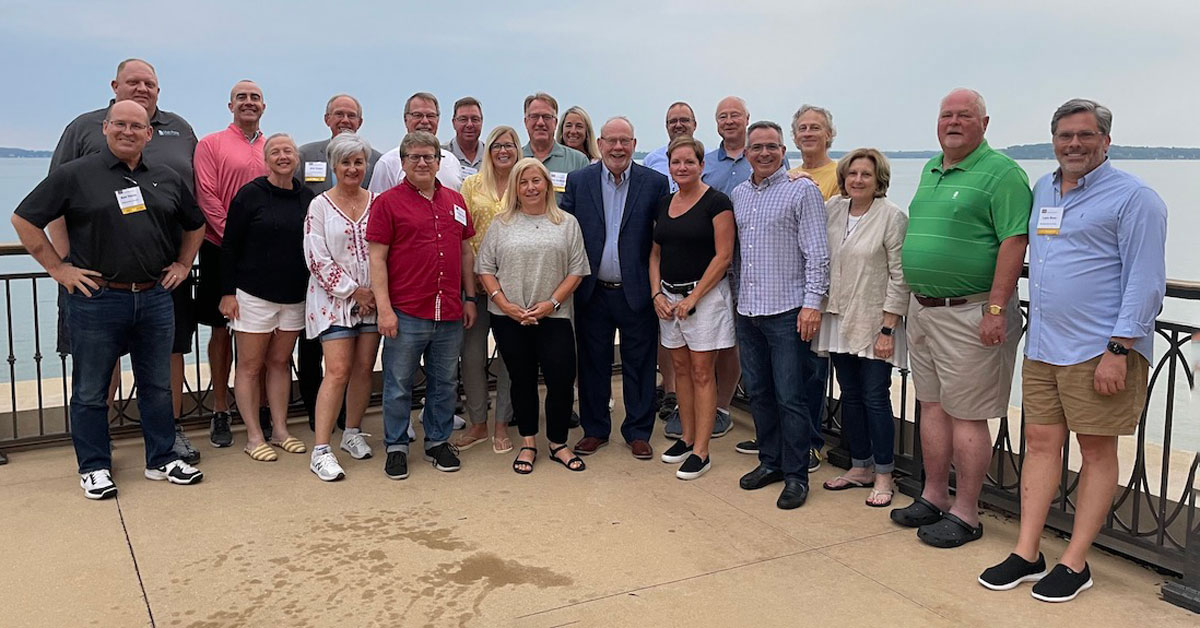 Bennett will lead the managers of the newspaper association
MADISON – Beth Bennett, executive director of the Wisconsin Newspaper Association, was elected president of the Newspaper Association Managers today at the group's 98th annual conference in Madison.
Bennett has led the WNA since 2010 and was previously director of government relations for the Illinois Press Association. She also sits on the board of directors of the National Newspaper Association and is a past president of TEMPO Madison.
Executives from 29 newspaper associations from the United States and Canada attended the conference this week at the Edgewater Hotel. The event kicked off Monday with a golf outing at Trappers Turn in Wisconsin Dells and ended with a banquet tonight. Programming included sessions on management, public notice legislation, remote working, team building, collaboration, income generation, technology and philanthropic journalism, in which Julia Hunter, director of WNA memberships and communications, discussed fundraising opportunities for newspapers and highlighted the Wisconsin Community News Fund.
Other people elected to leadership positions at the NAM conference were Vice President Laurie Hieb, executive director of the Oregon Newspaper Publishers Association, and Secretary Mark Maassen, executive director of the Missouri Press Association. Phil Lucey, executive director of the South Carolina Press Association, has been elected to a three-year term on the NAM board of directors. The permanent directors are Brian Allfrey, executive director of the Utah Press Association, and Susan Patterson Plank, executive director of the Iowa Newspaper Association.
Saskatchewan Weekly Newspapers Association CEO Steve Nixon becomes past president. Layne Bruce, executive director of the Mississippi Press Association, is the organization's clerk. It's correct
Founded in 1923, NAM is a coalition of state, provincial, regional and national North American trade associations serving the newspaper industry.
Sponsors for the conference included Column, Ask-CRM and Coda Ventures.