Alyssa Choiniere | for editor and editor
The Border Belt Independent fulfills a dual mission to serve both readers and newspapers in four of North Carolina's poorest counties. The publication provides detailed information to local newspapers in its rural coverage area.
"Their reporters go from meeting to meeting and may hear something, but they don't have three or four days to check it out," BBI chairman Les High said. "So that's what we do."
Content is published in local publications, on the Border Belt Independent website, in its newsletter and on its social media channels.
Heading the three-person nonprofit newsroom is High, the longtime publisher of The News Reporter in Whiteville, North Carolina. High was the third generation to run the family newspaper, founded by his grandfather, Leslie Thompson, in 1896. Sarah Nagem joined BBI as editor after more than a decade working for North Carolina-based newspapers. North.
The Border Belt Independent serves the counties of Bladen, Columbus, Robeson and Scotland. It is funded by a $495,000 grant from the Kate B. Reynolds Charitable Trust, which has no editorial influence on the paper, High said. The publication launched in May 2021 and added its third full-time staff member in June 2022.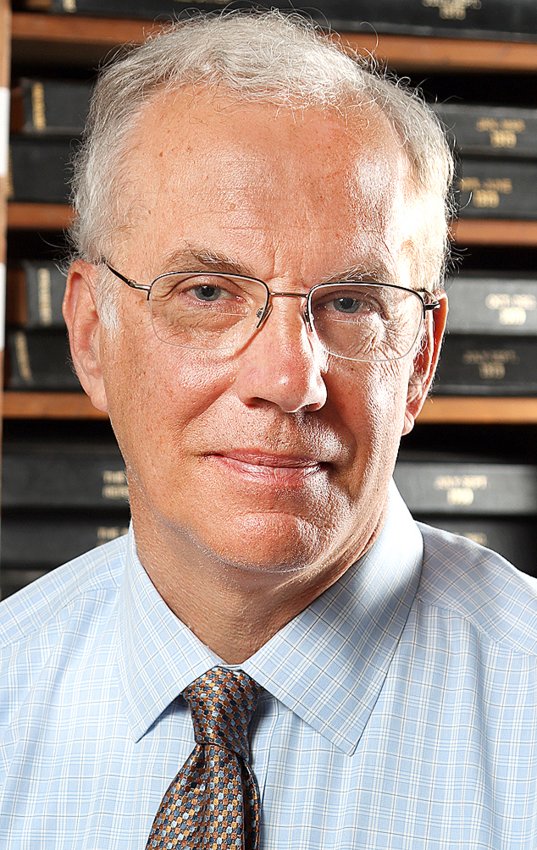 Les High, president of Border Belt Independent, is the longtime publisher of The News Reporter in Whiteville, North Carolina, and the third generation to run the family newspaper.
High said the counties face similar challenges, including poverty, limited opportunities, adverse childhood experiences, educational gaps, and physical and mental health issues.
Among the BBI stories is an examination of racial tensions in Robeson County, which produced a long written play and a seven-minute documentary. The investigation began with a Black Lives Matter protest in June 2021, when protesters clashed with Native American counter-protesters following the killing of George Floyd in Minneapolis.
More than a third of Robeson's residents belong to the Lumbee tribe, the largest Native American tribe east of the Mississippi River. About a quarter of residents are white and about 22% are black. The county is one of the poorest in North Carolina and has the highest violent crime rate, Nagem said.
"It's a very, very diverse county with some really interesting political characteristics," she said. "The county voted very strongly for Obama, then shifted strongly to the right."
Another BBI project followed a series on opioid addiction published in The News Reporter five years earlier. High said they revisited several of the same people for interviews to determine what had changed and what issues remained.
"We were proud of this series and bringing this issue back to center stage," he said.
One of BBI's most recent articles told the story of Maria Carthen, a mother from Robeson County who is pregnant with her sixth child. She is fighting for custody of her children, who were taken away due to a past battle with drug addiction.
"It's both tragic and hopeful," Nagem said.
This story began with a blurb in a local publication about Carthen and her husband protesting outside the Robeson County Department of Social Services. Nagem said she thought online commenters would shame Carthen after the story was published. "It didn't, really at all, and it warmed my heart," she said.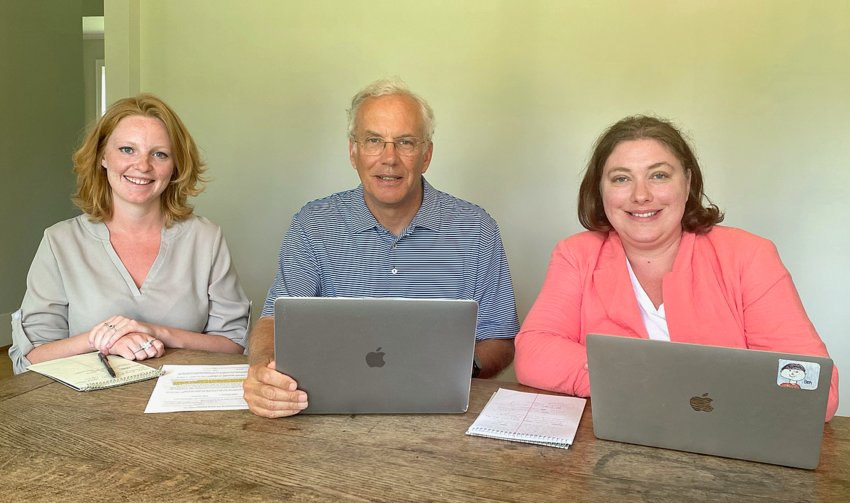 Border Belt Independent team (left to right) Reporter Ivey Schofield, Editor Les High and Editor Sarah Nagem
High and Nagem said they aim to showcase solutions alongside problems, and they expect future publications can also succeed in a collaborative, nonprofit model.
"The writing has been on the wall for a while now that funding for traditional journalism is unsustainable," Nagem said.
While they pay attention to analytics, they said the nonprofit model allows them to focus on mission above finances.
"We can really take three steps back and ask ourselves, 'What can we do for our community?' "Nagem said. "People face so many problems day in and day out. Our goal is really to give them a voice and to have their stories told.
High said their work also supports local newspapers, which face challenges like others across the country. He said journalism changed from a fiercely competitive industry to a collaborative industry because people saw the void left by the death of local newspapers.
"The result is a vacuum that's often a very dark place, with social media and bloggers, so much misinformation or misinformation," High said. He said he believes a lot of people want the industry to succeed and are willing to support it financially.
"If there is any advice it would be that there are people who want to fund journalism, it will make journalism better, it will make our democracy survive. It could be someone who wants to donate $10, or it could be an organization like KB Reynolds," High said. "If we're lucky and this model works — and I think it will. – then we can see it move to other communities across the country."
Alyssa Choiniere is a writer and contributing editor. She is a reporter based in southwestern Pennsylvania and covers a variety of topics, including industry news and criminal justice.