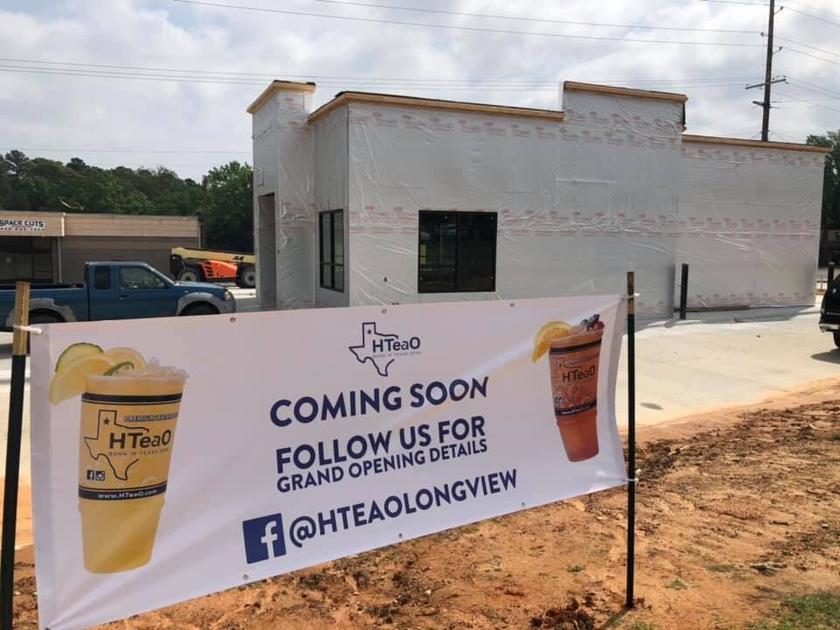 Business Beat: the restaurant will open on Friday | Business Beat
Fre'Duh's Scratch Kitchen will feature a variety of turkey thigh and stuffed turkey thigh recipes when it opens Friday at 401 S. Mobberly Ave.
Freda Wobberton said her restaurant will be open 11 a.m. to 8 p.m. Tuesday through Saturday and 11 a.m. to 3 p.m. Sunday.
Wobberton previously said she started making turkey thighs and stuffed turkey thighs because she and her siblings were going to Houston to buy them. After her food gained attention, she created a food truck in 2019 that she took to various festivals. She is also a graduate of the Culinary Program at Kilgore College.
Its menu includes turkey thighs stuffed with crayfish macaroni and cheese; Broccoli and cheese casserole; and seafood pudding with crawfish tails, smoked sausage, shrimp and rice vinaigrette.
Turkey thighs that are not stuffed come in 11 flavors. Loaded baked potatoes are also available.
Lizzy is moving
Lizzy's Diner is moving to 1301 Judson Road from Tuttle Boulevard.
Owners Eduardo Rivera and his wife, Elizabeth Vargas, have said they have owned Lizzy's Diner for nine years, having worked at what was originally Pat's Diner.
They plan to open in their new location, where Fit House Cafe and Grind and Shine Espresso were previously located, in two to three weeks. (Fit House still has a location in the Longview Mall.)
The dinner menu will remain the same, with all-day breakfast, soups and salads, sandwiches and burgers and favorites such as tacos, quesadillas, steaks and fried chicken steaks and chicken finger baskets.
Hours of operation will be 7 a.m. to 2 p.m. Monday to Saturday, with the restaurant reopening for dinner from 5 p.m. to 9 p.m. on Friday and Saturday.
Tea shop nearing completion
Longview's first HTeaO is slated to open next month at 2000 Toler Road, on the east side of Gilmer Road.
Franchise owners Jama Baskin, Laura Foree, Laurie Alexander, and Cody Barnett are also a Sonic franchisee, with 50 stores in the Houston, San Antontio, Waco, and Killeen areas.
HTeaO offers 24 flavors of iced tea, made with "very high quality tea" from Asia and India. Sweet and unsweetened varieties as well as decaffeinated options are available. Tea drinkers can also visit a fruit bar to add more flavor to their drinks. Premium ice and water made through a dual reverse osmosis process, snacks and HTeaO products will also be available.
Rain pushed back the opening two months later than originally planned, with the store now scheduled to open between June 15 and the end of the month, franchise owners said.
HTeaO's location on Gilmer and Toler Roads, where a former Church's Chicken building was demolished, is along a busy hallway through Longview. McWhorter Park and its baseball complex are nearby, as are several apartment complexes and schools.
"We like the fact that there is a lot of growth in this area," Foree said.
The store will employ approximately 18 to 22 full-time and part-time employees.
Raven Espitia is the operational partner who will oversee the store and Caleb Molina is the deputy manager.
Franchisees will also be looking for a second location in Longview in the future.
The store's summer hours are 7 a.m. to 9:17 p.m. Monday to Friday, 8 a.m. to 9:17 p.m. on Saturday, and 11 a.m. to 9:17 p.m. on Sunday.
HomeGoods progresses
HomeGoods has applied for a building permit from the Town of Longview to prepare for its new location in the Longview Mall.
The store, which offers furniture, rugs, bedding, home decor, lighting and more, is located in part of the old Sears store, next to Conn's.
– Email Business Beat submission elements to [email protected]; mail to the commercial section, Longview News-Journal, PO Box 1792, Longview, TX 75606; or call (903) 237-7744.