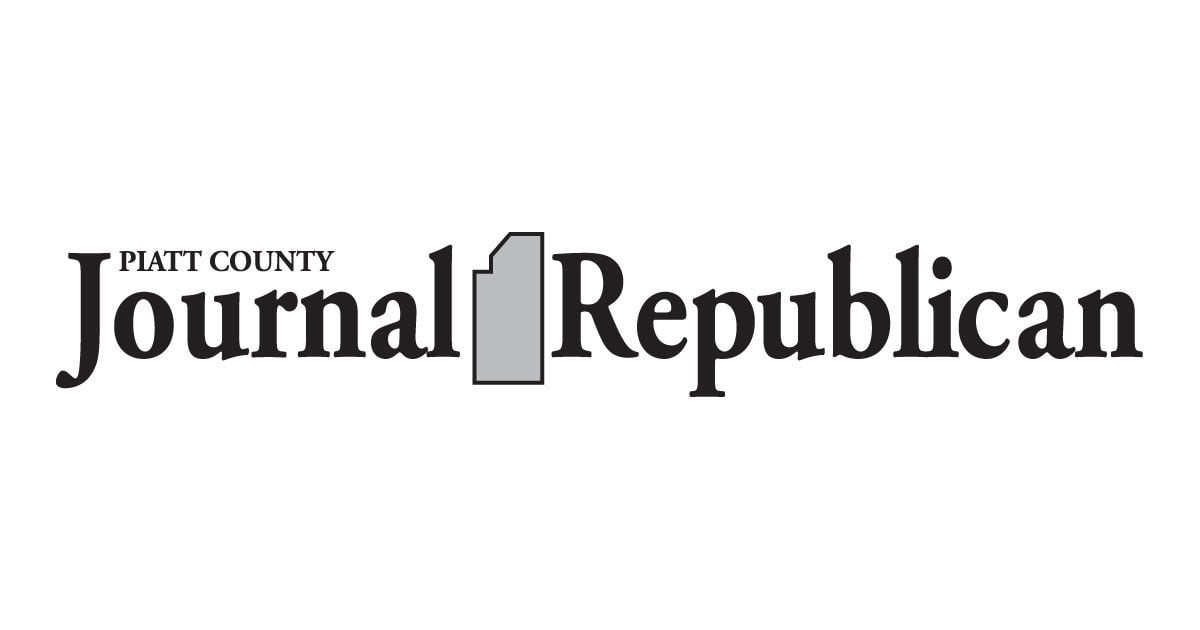 Idea to Switch Authority on Dispatchers Off the Table | New
MONTICELLO – The idea of ​​transferring the authority of Piatt County dispatchers from the sheriff's office to the emergency phone system board has apparently died quickly.
Mentioned as a possibility at a previous ETSB meeting, even board members agreed it wasn't a good idea after learning last week that it was a complicated business which would require intergovernmental agreements with all emergency agencies.
There is also the potential for additional costs due to the fact that current assistants are able to perform certain tasks that would no longer be possible if they fell under the jurisdiction of the ETSB.
"The information they (dispatchers) have is because they're part of a law enforcement agency. They would not have access to LEADS (Law Enforcement Agencies Data System), whether someone claims to be armed and dangerous, or a criminal background, "said Sarah Perry, Piatt County lawyer, at a special meeting of ETSB on June 2.
"All of these things that are obviously important would not be available to them. Essentially, if you were to do this, the sheriff's office should always have its own dispatchers.
Sheriff David Hunt said his main problem was that he was not aware of the discussion until an email was sent to him a week before the meeting.
"I think the problem is that I am an elected official, elected by the inhabitants of the county, in charge of 30 to 40 employees. The employees you, in an email you sent to Ray (Spencer) and Sarah (Perry) were that we were going to meet with the state attorney to draft papers to take over the dispatchers. That's the catch, "Hunt said in Wednesday morning's session.
"I don't think any of you here would be very impressed if someone did this to you."
Among the employees for which Hunt is currently responsible, there are eight full-time dispatchers.
Monticello Police Chief and ETSB member John Carter said the intention was to gather information, not to make a decision at the special meeting.
Piatt County Sheriff's Deputy Tom Apperson told council he was not aware of any complaints about the emergency dispatch in the county.
"It seems that when things like this are done people are for some reason unhappy with the way a current system works. Has anyone from this committee been approached to say that they are not happy with the way the allocation is working at this point? Said Apperson. "I did not hear any issues raised."
County 9-1-1 coordinator Tim Furman did not indicate there had been any complaints and said the idea of ​​transferring authority to his agency would be to give more buy-in to the agencies that use it.
"The idea was, since the ETSB is made up of all of these different (emergency) departments that they need to be dispatched to, the thought was that if (dispatchers) reported to the ETSB, each (the agency ) would have a say, "Furman said.
"Because there is fire, the EMS, the ETSB law, they would have more of a say."
Lawyer Rick Stewart, legal counsel for the Illinois Sheriff's Association, said a change would be a lot of work for the county.
"It's not easy. It's not as easy as the stroke of a pen," said Stewart.
"There are jurisdictional issues. There are labor law issues. There would be union problems that go with it. So it's not just something simple, and that's what I wanted to convey to everyone.
He also said there were cost issues, as some tasks performed by dispatchers would not be available if dispatchers were paid from 9-1-1 funds.
Stewart said there are counties where dispatchers are under the authority of an ETSB, but some are moving them under the jurisdiction of their county sheriff to keep costs down.
Ray Spencer, the ETSB County Board representative, said he was "a little surprised" that the sheriff was not involved in the discussion.
"I found out you hadn't spoken to the sheriff, that he didn't know anything about it." I guess I was a little surprised by this. You're in the same building and you see each other every day, "Spencer said.
"It wasn't intentional," Furman said. "It was my fault."
Emily Sawlaw, who has worked for the local dispatch service for 20 years, said she was happy with the way the service is currently being run and was surprised that a change was being considered.
"We would like a little more communication, as none of us have been asked about this, and we are the people affected by this. So you would think someone would ask, "Hey, what do you think? Would you like to come and work for the ETSB? said Sawlaw.
Crystal Alexander, ETSB member, noted that all ETSB meetings are open to the public and "we would love to welcome you".
She added, "We want to do what makes your job easier. "
Board member Doug Winder agrees.
"The goal is to make your job as easy as possible. If there is something that does the opposite, we don't want it.
Bement Police Officer David Lansford, a member of the ETSB, said the information uncovered helped him decide that a change was not a good idea at the moment.
"In my opinion, it doesn't seem feasible to go to ETSB," Lansford said.
Carter added, "I don't think it should go any further."
Furman said after the meeting that the matter would not be discussed at this point.
The ETSB, made up of police, firefighters, ambulances, and other emergency agencies, is required under the Illinois Emergency Phone System Act. Its purpose is to use funds collected through telephone bills to coordinate a county's 9-1-1 emergency calling system.
ETSB President resigns
It was revealed later in the week that Price, a representative for Bement Fire and current ETSB chairman, had resigned from the board. His term of office runs until the end of this calendar year.
Price was president of the ETSB since July 2019.