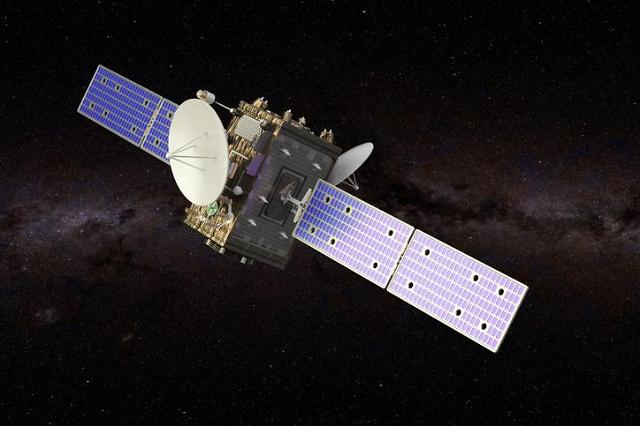 KT SAT Partners with State Broadcaster to Market Real-Time Maritime Satellite TV Service
SEOUL – The satellite TV and internet services wing of South Korea's leading telecommunications company KT has partnered with a state broadcaster to market a maritime satellite TV service for customers who use the service KT satellite internet. Vessel operators will be able to watch a real-time broadcast from a TV channel without having to add an additional satellite dish.
South Korea's satellite Internet services use Koreasat 5, the country's first civilian and military communications satellite launched into orbit in 2006, to relay radio waves. Conventional satellite television systems were specifically used for television content, while satellite internet systems focused on providing online access due to the low speed of data transfer.
KT SAT said in a statement on June 24 that the company will work with Korean Broadcasting System (KBS), a public broadcaster, to market the real-time satellite TV broadcasting service to the Internet in July. The service has been on demonstration since May 2021.
"We will start providing live TV broadcast service to sea areas outside of South Korea," said KT SAT CEO Song Kyung-min. The company said ships traveling in any ocean will be able to watch the international KBS TV channel using KT SAT's Internet satellite TV service.
Thanks to this new service, KBS World 24, a television channel aimed at international audiences, will be broadcast live. The channel broadcasts its content including news, talk shows, documentaries and music programs primarily in Korean with English subtitles.
© Aju Business Daily & www.ajunews.com Copyright: Any material on this site may not be reproduced, distributed, transmitted, displayed, published or broadcast without permission of Aju News Corporation.