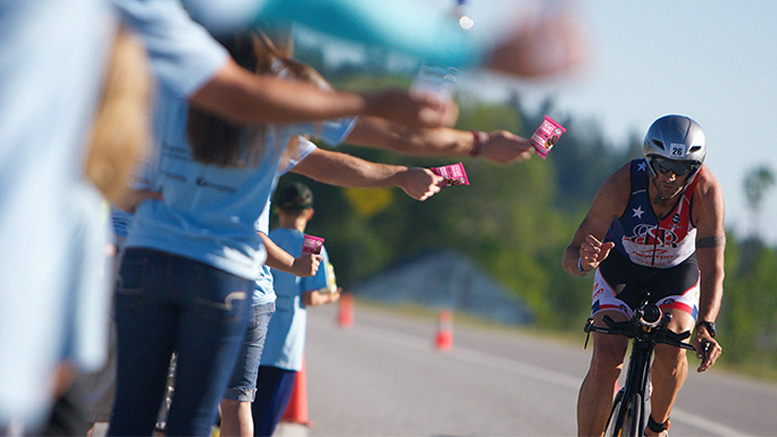 Muncie needs volunteers for IRONMAN triathlon – Muncie Journal
By Corey Ohlenkamp, ​​Director of Communications, Town of Muncie—
MUNCIE, Ind. – The city of Muncie is looking for volunteers to participate in the next annual IRONMAN triathlon on October 2, 2021.
The annual IRONMAN triathlon will be even bigger this year after the cancellation of last year's event. Muncie not only hosts the regular IRONMAN 70.3 race, like every year, but also a long distance triathlon.
IRONMAN events are a great opportunity to involve and volunteer your community group, management club, triclub or any other group. The event includes many areas of the race that are perfect for groups of 5 to 75 people who want to volunteer together.
The city is currently considering registering up to 71 captains with organizations ready to help. Each captain should have a team of at least 50 volunteers to form a group that will help manage one of the racing stations for a given shift.
This year's race will need multiple groups to help run each station due to the length of the race. Not only will there be more stations than the previous half marathon, but the race time will also be longer. Groups will be needed at different times as the race passes swimming, biking and running portions.
Through the IRONMAN Foundation, each race has a grant available to groups or organizations that volunteer to help with the race. If you or your group are interested in applying for a Foundation grant, please contact the local volunteer event director, Ro Selvey directly at [email protected] for more information.
Those who don't have a team are still needed to help make this event a success. The IRONMAN team are working hard to get all positions, shifts, schedules and locations on the website (https://ironman.volunteerlocal.com/volunteer/?id=45390) for registration, so send an e -mail to [email protected].
More information and time slots will be available soon.