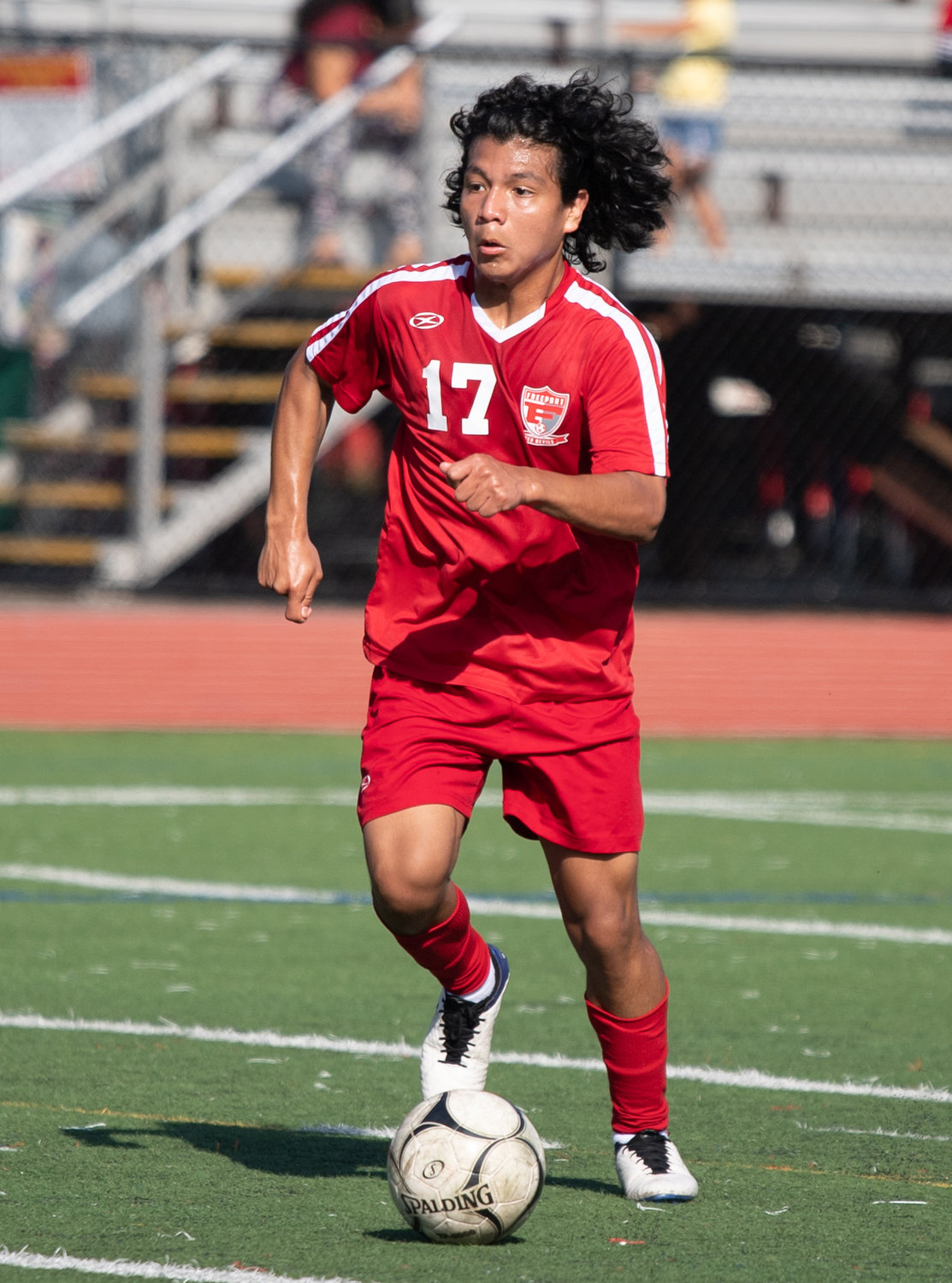 New Key Guardian Freeport's start | Herald Community Newspapers
During the off-season, Freeport found an out-of-the-box solution. Literally.
After a benchmark spring that saw the Red Devils return to the playoffs for the first time in four seasons, Freeport enjoyed their fall prospects in Nassau AA men's football. Aside from a slight hitch: entering the camp in the summer, the Red Devils did not have a goalkeeper.
Entering a goalkeeper's box for the first time during high school training, senior newcomer Gilbert Rosario – giving up a third season of college football – to claim the vacant post as a twelfth-year rookie .
For both parties involved, the bold move appears to have been a good one. Backed by Rosario's 34 saves at the top of the league, four goals from all-conference midfielder Cesar Castro and five points from compatriot Tyree Baskin with two goals and three assists, Freeport climbed to 3 -0-1 to sit atop the AA standings, placing second in the conference in goals scored (nine) and goals against (three).
"We're happy with our departure, but not happy," said third-year coach Craig Klasson. "We know that every game this year will be a battle. But it's nice to see Gilbert training like we thought. It really helped our defense to have an aggressive new goalkeeper coming out of the box. But the whole team worked hard to put us in that position.
All-County forward Josue Villeda marked the start of the season with a pair of goals in Freeport's 4-1 home win over Hicksville on September 18. After leading the team with nine goals in the spring, the second-year senior was named one of Long Island Newsday's Top 100 Men's Soccer Players, and alongside Castro and Baskin, he leads the Red's offense. Estimate.
"Josue is an explosive player," said Klasson. "We rely on his ball skills and his nose for the top goal. Ceasar Castro is there to control the middle for us, but he's also a scoring threat and a team manager. Tyree has shown that he is a very dangerous forward. And these guys have become a solid unit.
Rosario's baptism of fire in the sport was facilitated by All-Conference center-back Dillon DeBourg (senior) and his second-year starting colleague Jean Mejia, a second-year midfielder. "Dillon is a great leader on and off the pitch," Klasson said. "He was very important to us. Jean Mejia stands out for his energy and competence. He's a dynamic midfielder.
In four games, Freeport has yet to allow an opponent to score twice. While the defense, per se, was not stressed at camp, Klasson said Freeport's skill in ball control can be attributed to its summer regime. "We are proud not to have conceded a goal," said Klasson. "We worked hard as a group, through a lot of rehearsals, to come out ready and united. We are ahead of what we started in the past, already in good shape.
Klasson concluded: "This team has matured. They are seasoned. They got to work. If we stay focused, I think we're ready to take the next step.