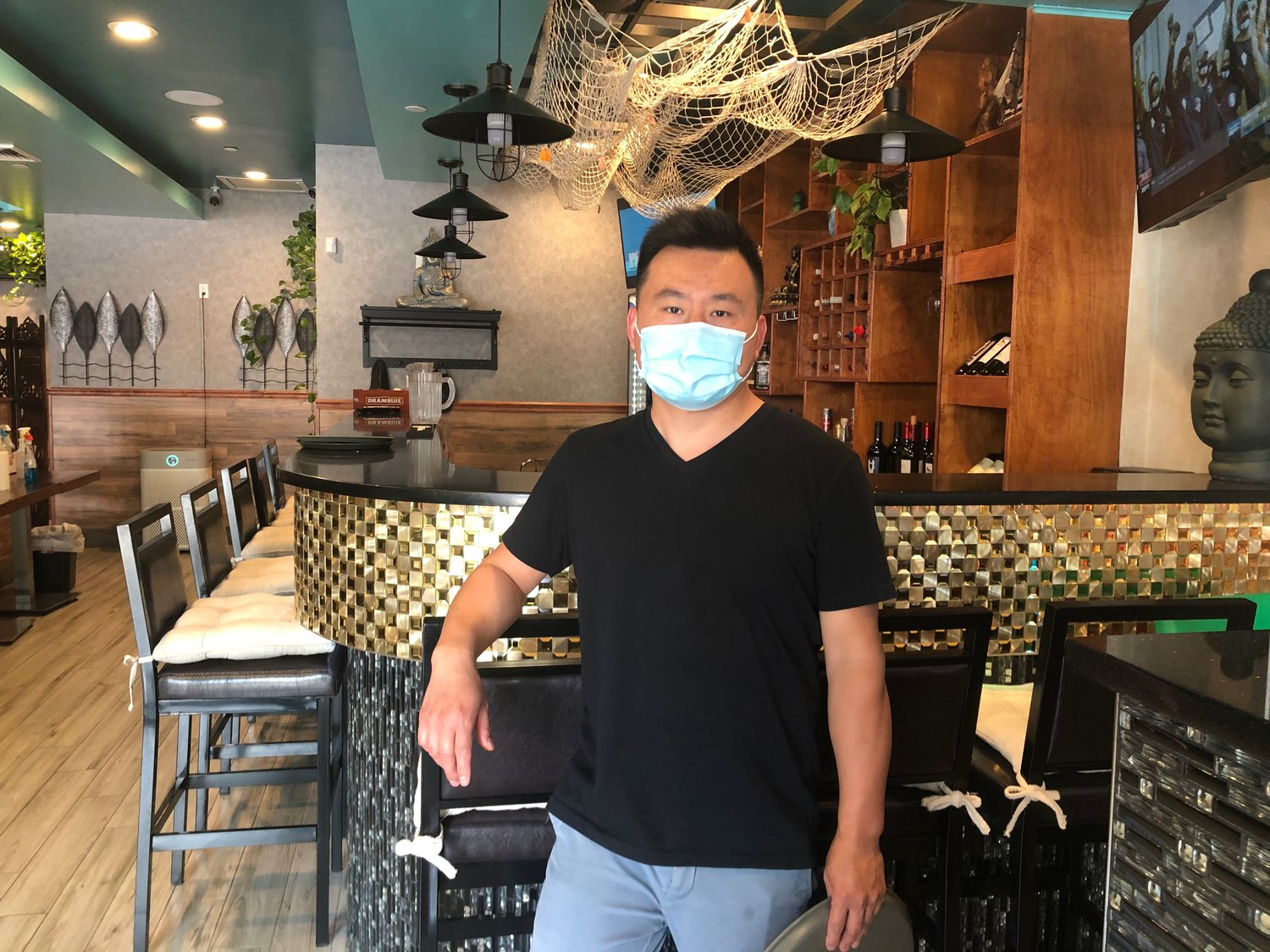 Restaurant owners react to new Covid guidelines | Herald Community Newspapers
The owners of Baldwin restaurants said they had mixed emotions about the new Covid-19 guidelines passed by Governor Cuomo that increase capacity limits, lift the nighttime curfew and remove the mask mandate for those who are. fully vaccinated.
Social gathering limits should be increased to 500 for outdoor venues and 250 for indoor spaces. Cuomo lifted the curfew that had been set for outdoor dining areas on May 17 and indoor areas on May 31.
In addition, Cuomo announced that the state is adopting new guidelines from the Centers for Disease Control and Prevention on the use of masks, which allow fully vaccinated people – those who have had both dozens of Pfizer-BioNTech vaccines or Moderna or the single dose of Johnson & Johnson Vaccine for two weeks – to go outdoors without a mask, except in certain crowded environments. Masks, however, should always be worn indoors and by people who are not fully vaccinated.
"Oh Lord, I really hope people will be honest about whether or not they've been vaccinated," said Queens resident Tanesha Darling, owner of Jamaican restaurant Rock and Come In in Baldwin. Darling, who is fully vaccinated, said she wanted more people to receive the Covid-19 vaccination before bringing seats back to her restaurant.
"I want more people to be vaccinated, but I don't think I'll ever prove to my clients that they've been vaccinated unless the CDC makes a warrant," Darling said.
Maocello Erickson, a Baldwin resident who owns No Good Burger Joint, said he was not worried or affected by any changes in state guidelines. "My restaurant has the same hours with or without a curfew, and I think people should have the freedom to do whatever they want when it comes to the decision to wear masks," Erickson said.
Erickson said he believes people should be allowed to do what they are comfortable doing, whether or not they have been vaccinated. "People are going to do whatever they want to do," he said. "I think when something is applied very heavily, people tend to want to do the exact opposite."
Erickson said he would continue to require masks when diners are not seated, take their temperatures at the door and continue to provide hand sanitizer, even for people who have been fully vaccinated. "Even though I think people should do whatever they want," he added, "I will keep my mask on and I prefer my clients to wear masks when they are not seated."
Erickson said he was happy that an increasing number of people have received their vaccinations. However, he has not yet been vaccinated as he and his wife are trying to have children. "The CDC is saying one thing, and they could come back to it. We never know…. I always play it safe, "he said.
Wayne Weng, of South Oyster Bay, who runs the Basil Leaf Grill Thai Cuisine Lounge, said he believes in all of the CDC's guidelines. "I think things are happening for a reason, and I think if the CDC says people who have been vaccinated can take off the masks, then things need to get better," Weng said, adding that he was fully vaccinated.
Weng said the lifting of the curfew did not affect his establishment's opening hours and that he generally did not have catering gatherings as large as the capacity limit allowed by the state. "I have a more optimistic outlook now that more and more people are getting vaccinated," Weng said. "Only time will tell if things will get better."