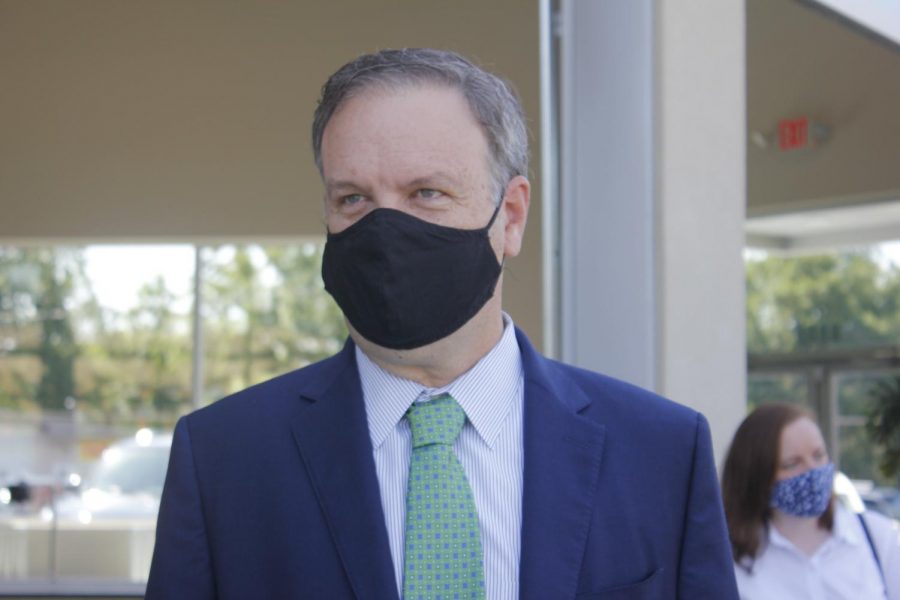 St. Louis County Reinstates Mask Mandate Monday – St. Louis Call Newspapers
Everyone should wear a mask in indoor public places, regardless of vaccination status
The county of Saint-Louis and Saint-Louis will require masks in all indoor public places, regardless of vaccination status from Monday.
Sanitary order requires that anyone aged 5 and over wears a mask regardless of their vaccination status in all indoor public places and on public transport from July 26.
Masks outdoors, especially in groups, are strongly encouraged.
The mandate stems from the increase in hospitalizations related to COVID-19 and the spread of the Delta variant in the region.
"We have lost over 500 residents of Saint-Louis to COVID-19, and if our region does not work together to protect each other, we could see peaks overwhelm our hospitals and public health systems." Dr Fredrick Echols, acting director of health for the city of St. Louis, said in a statement.
County executive Sam Page and St. Louis mayor Tishaura Jones will hold a press conference Monday at 9:30 a.m. to provide more details on the health order.
There are a few exceptions to the mandate, including people sitting in a restaurant or bar eating and drinking and people with disabilities who prevent them from putting on or taking off face coverings.
"Vaccinations are the best way to stop the rapidly spreading Delta variant of COVID-19, but so far not enough people have been vaccinated," said Dr Faisal Khan, acting director of the health department county public. "We are relentlessly committed to making vaccinations more accessible and convenient. In the meantime, we need everyone, vaccinated or not, to wear masks in crowded indoor places. "
The St. Louis Metropolitan Pandemic Task Force reported 55 new COVID patients admitted to area hospitals on Friday, while the seven-day moving average of hospitalizations fell from 272 to 281.
According to task force data, hospital bed capacity averages 91% at task force hospitals, which include SSM Health, Mercy, BJC HealthCare, and St. Luke's Hospital. Intensive care units represent 81% of their total bed capacity.
The reinstatement of the mandate comes a little over a year after its first promulgation by the regional leaders of Saint-Louis on July 3, 2020. The warrant was in effect for 10 months before being lifted in May when the Centers for Disease Control and Prevention said fully vaccinated people could be in indoor public spaces without a mask.
However, earlier this week, the task force as well as the city and county urged all people to start masquerading in indoor public spaces again, regardless of vaccination status, as positivity rates started to rise. ride up.
At a press conference on July 21, Page said that while the suggestion was not a mandate, regional leaders were not ruling out the possibility of reinstating one.